Mount Tsukuba is a gorgeous double peaked mountain in the Ibaraki Prefecture. At only 877 meters tall, Tsukuba-san is a much easier, relaxing, and less crowded alternative to the ever popular Mt. Fuji. On a clear day, you can see a panoramic view of the entire Kanto plain, the skyline of Tokyo, and Mt. Fuji . On a cloudy day, you can still get a pretty killer view of the surrounding nature.
Also, unlike Mt. Fuji, Mt. Tsukuba is not an active volcano. In fact, the entire mountain is composed on non-volcanic rocks and dirt. As a result, the entire mountain is lush with vegetation – offering much needed shade in the sweltering summer months and a protection from the chill winds during Autumn and Spring.
The Hilarious History of Mt. Tsukuba (and Mt. Fuji)
By far, my favorite part of Mt. Tsukuba is the bitter rivalry between Mt. Tsukuba and Mt. Fuji. According to the Mt. Tsukuba local legends (told to me avidly by three elderly Japanese men we met at the summit of the mountain), a deity came down to Japan to visit. At night, he wanted a place to stay, so he asked the two "Tokyo" mountains, Mt. Tsukuba and Mt. Fuji for a place to stay. Mt. Fuji refused, but Mt. Tsukuba offered its twin peaks as a resting place.
As a result, Mt. Fuji is cold, barren, steep, and miserable and Mt. Tsukuba is lush, colorful, and can be climbed (mostly) year round (I've climbed both mountains, so I'm allowed to make fun of them). Mt. Tsukuba is my favorite mountain in Japan so far.
The bitter rivalry between the two mountains is adorable (by slightly one sided, since Mt. Tsukuba has all sorts of anti-Mt. Fuji propaganda and Mt. Fuji is mostly just busy being freakishly crowded with people who want to climb the new World Heritage Site before it erupts or something).
Climbing Mt. Tsukuba (for beginners)
The climb up Mt. Tsukuba is difficult, but manageable. With several options to choose from (and a ropeway if you are lazy and only want to climb up the mountain for one way, Mt. Tsukuba is perfect for people who aren't fans of extreme mountain climbing. Basically, Mt. Tsukuba is for people who want to climb a mountain, but don't want to spend 15 hours doing so. Instead, you only have to spend, like, 7 hours.
Suggested Activity
JR Rail Pass
The JR Pass is a 1 week pass that allows unlimited travel on Japan Rail lines throughout the country. This ticket is extraordinarily good value for long distance and inter-city travel. *Restrictions: Can only be purchased by temporary visitor visa holders not already in Japan. ...
The first time I hiked Mt. Tsukuba, I did it with a 60 year old man. The second time, I did it with the same 60 year old man and his two grandkids. It's not a difficult mountain to climb. It takes time, but it shouldn't hurt your back and knees, even if you are a mountain climbing novice like me.
Other highlights include the creepy old amusement park at the base of the mountain (pictured above). It is perfect if you want to give yourself or someone you love nightmares.
The only downsides of Mt. Fuji relate to the flora and fauna. It's great the mountain is so lush, but lush also means large buds, high levels of humidity, and mosquitos the size of 100 yen coins. Make sure to bring a rag to wipe your sweat and extra bug spray, for when you inevitably sweat off the coatings from the morning.
Mt. Tsukuba
The top of the mountain has a lovely view, along with a couple restaurants, some gift shops, a rock formation in the shape of a frog's mouth that will give you luck if you toss a rock inside, and a ropeway station. Because of the steepness of the mountain, it is common to climb up to the top of Mt. Tsukuba using any of the paths, and then take the ropeway down. Climbing down Mt. Tsukuba is difficult, especially in the autumn and spring months, when the rocks are covered with mud.
Mount Tsukuba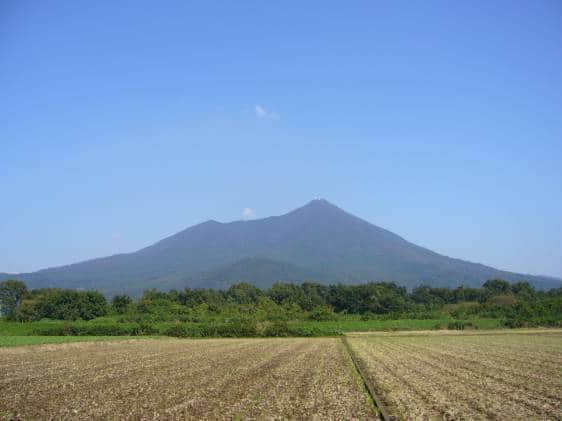 Tsukuba, Tsukuba City, Ibaraki-ken
Also, make sure to check out the Tsukuba shrine and Onsen, while you're at the mountain.
Getting there
Your best bet is to take the Tsukuba Express to Tsukuba Station. From there, a well marked (and comfortable) bus will take you to two points on the mountain, for ¥ 720 each way. Busses leave every hour, click here for a timetable (link in Japanese).
Free (bus is 700 yen each way)
728 Tsukuba, Ibaraki Prefecture, 300-4352